Principles of Fiqh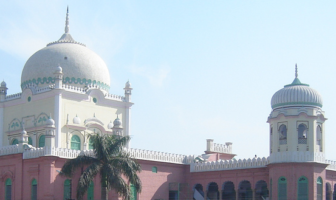 This humble servant offers the greeting of Islam before this esteemed audience. Allah – Exalted is He – preserve you. We have sensed from you signs of nobility and interest in our condition. We feel an Islamic uprising turning towards us and you, and indeed we are needier of you than you are of us.
These are my teachers, my elders and my treasures before Allah in my day and my morrow. They asked me to extend gratitude to you for your generosity and for honouring us by your blessed presence. May Allah reward you and us, and elevate your ranks in religion, the worldly life and the afterlife. O Allah, accept! From Him we seek assistance.
Mawlana! Our story is a mixed story, and one part leads to the memory of another part. These lands of ours are a long distance away from the lands of Islam like Iraq, Sham and Egypt, so the symbols of Islam here are weak and the lighthouses of knowledge are hidden, except what Allah wills and who He wills, and these are few.
This group of ours is a group walking along an ancient path, not a new one. Our chain in religion is connected to the great fountainhead, the luminous moon, the famous imam, the great Shaykh Waliullah ibn 'Abd al-Rahim al-Faruqi al-Dahlawi. The condition of the shaykh is more manifest than needs mentioning, for his writings have spread to the east and the west. However, some of the conditions of the shaykh need verbal retelling as do events I have received from our mashayikh.