Prophets, Angels and Companions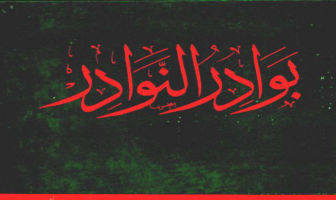 Making an analogy of the master of graves, meaning the grave of the master of the inhabitants of graves – Allah bless him and grant him peace as long as the eastern and western winds alternate –, with other graves, is an invalid analogy. It is clearly stated in hadiths that his burial is commanded in the place of death, and [his] place of death was a house that comprised of walls and a roof. It is inferred from this that there is permission for the construction of walls and a roof over his grave. The prohibition which has been transmitted on building over graves is when the structure is for the grave, and here this is not so.
What remains is [the question of] its persistence and conservation. Since after the burial, none of the rightly-guided caliphs condemned the persistence of this structure, rather, on one occasion when there was an extreme need to seek rain only a hole was made in the roof, the legality of the persistence of this building is inferred. It is obvious that the persistence of these things without giving special attention to [their] conservation is not normally possible. Hence, the requirement of giving special attention to its conversation has also been established. And since strengthening the building is more effective for [the purpose of its] conservation, this being an objective [of the Shari'ah] is also established.